About us
We are very proud of what we have achieved in our 60 year history.  From extensions on residential properties through to major developments on schools and public projects, we have demonstrated a passion for construction projects and a commitment to deliver innovative and effective building solutions for our clients.
As a family-run company we use this commitment and passion and apply through traditional family company values. High quality workmanship, fair pricing, and a caring and professional customer service has enabled us to generate a large proportion of our new business through recommendations. This approach means all our customers get the advantage of our years of experience, recommendations and advice throughout every stage of a project from design, planning, drawings, all building works, and utilities connections.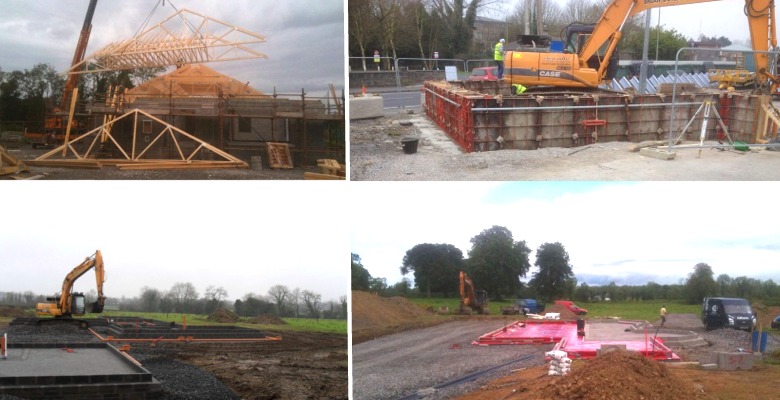 Our philosophy is to tailor our services to the individual needs of our clients. In every project we undertake, we draw on over 60 years of diverse experience in construction techniques to maximise the potential work schedule and cost effectiveness on our projects. Our company consistently strives to exceed current buildings standards in construction and in particular energy efficiency and construction stage innovations.
Brian Doyle

At the heart of all projects and project co-ordination is our director Brian Doyle. Brian has helped build Doyle Construction's strong reputation for delivering high quality building and construction projects from the very first contract. With over 30 years experience within the industry, first as a qualified carpenter, then as a project manager before setting up his own company, he oversees and co-ordinates all activities across each project. With his meticulous attention to detail, innovative problem solving capability, strategic thinking, and daily project assessments during the course of the build his input is the key to project completion on time and on budget.
Tommy Doyle

Tommy, our Managing Director qualified as an Engineer in 2006 from IT Sligo, and has since gained almost 10 years experience in a wide range of planning, engineering, and construction related projects. He began working for Doyle construction following graduation and was appointed project manager/site foreman on numerous projects from, private residential houses, a new build 550 sq.m daycare centre to sizeable school projects. On entering a construction framework agreement with the Irish Prison Service, Doyle construction appointed Tommy as the lead contracts manager to oversee all IPS projects. Tommy has also more recently completed courses on Health and Safety and is soon to graduate with an Honours degree in Quantity surveying.